When it comes to securing your home, not all locks are created equal. As a Las Vegas locksmith, we have seen firsthand the difference a quality lock can make. In this article, we will highlight the top three lock brands that come highly recommended by industry professionals.
1. Schlage
First on our list is Schlage, a well-established brand offering high-grade security solutions for residential properties.
Schlage B60N: A Superior Residential Lock
Considered to be the residential version of a high-security lock, the Schlage B60N is a top pick among locksmiths. It has the highest certification for resistance against forced entry, making it extremely difficult to lockpick. The Schlage B60N is rated Grade 1 by ANSI/BHMA, indicating that it has passed rigorous security tests. It's also affordable and easy to install.
Reinforced Strike Plate: An Essential Upgrade
An often overlooked component of a lock is the strike plate, the metal opening where the deadbolt engages with the doorframe. Schlage's Battalion Strike Plate is a reinforced version that offers added strength against forced entry. This upgrade is nearly as critical as the lock itself when it comes to home security.
2. Mul-T-Lock
Next up is Mul-T-Lock, a brand known for its robust designs and innovative technology.
Mul-T-Lock: Resistance Meets Innovation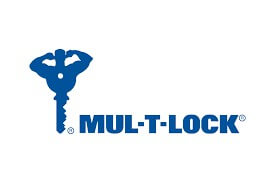 Mul-T-Lock is a brand that has built a reputation for its resistance to bumping, picking, and other forced entry techniques. This lock brand uses patented technology and robust materials to enhance security. With keys that can only be made by authorized dealers, it's nearly impossible for someone to duplicate your keys without authorization.
3. RR Brink
Finally, we have RR Brink, a trusted name in high-security locks primarily used in commercial properties.
RR Brink: Commercial Security Solutions
RR Brink specializes in locks for commercial properties and detention facilities. If this brand is trusted to secure prisons and banks, it can certainly keep your property safe. Although their locks are pricier than residential ones, the security they provide is unmatched.
Other Notable Brands
While Schlage, Mul-T-Lock, and RR Brink top our list, other brands also offer high-quality lock solutions.
Medeco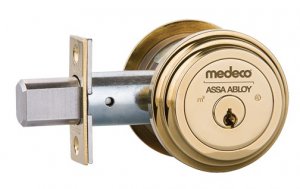 Many in the locksmith community consider Medeco locks to be nearly unpickable, although no lock is 100% secure. Despite some known vulnerabilities with older models, Medeco still dominates a large portion of the high-security market in the US.
Evva
Evva is a lesser-known but highly respected brand within the locksmith community. They offer a range of high-tech and traditional locks, with unique designs and reasonable prices considering their quality.
ASSA-Abloy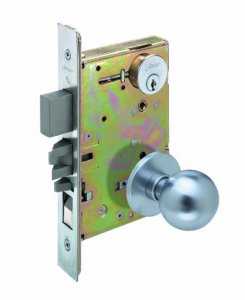 ASSA-Abloy is a parent company to many other lock brands, including Arrow Lock, Sargent, Corbin Russwin, and Yale. While not all their sub-brands are top-tier, the variety they offer means you can find a lock that suits your needs and budget.
Final Thoughts
Choosing a lock is a critical decision that can greatly affect the security of your property. While we've highlighted some top lock brands here, we always recommend consulting with a professional locksmith in Las Vegas to ensure you choose the optimal security solution for your specific needs.
Remember, the best lock is the one that provides you with peace of mind. No matter which brand you choose, make sure it's one you can trust to protect your home or business.